Muhaha! If you read my other posts, you probably know I love to find deals!
Yesterday, I found this Mesh Panel Cardigan for $14.99!! Its a simple black summer cardigan that has a mesh at the shoulders so its a bit sexy :P!
Gap Mesh Panel Cardigan for $14.99, heres the
link
online, but for some odd reason online its $41.96 and not $14.99? So definitely check it out in stores if your interested. It also comes in purple.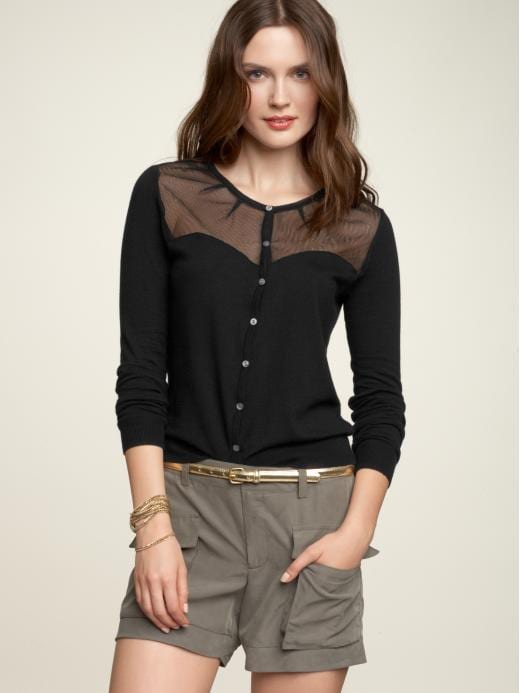 The second great deal are my pony hair leopard flats from Banana Republic

for $30! Originally on sale for $50 minus 40% off sale items!
They are to replace my old Steve Madden pony hair leopard flats which were at least $50 when I bought them a couple years ago!
I can't find them on the Banana Republic website, but you can check them out in stores! They are called "Sammie" flats!